Contrary exists to surface the brightest, scrappiest, and most entrepreneurial people across North America, and support them for life. Our Venture Partners (VPs) are an essential part of this mission. A diverse group of founders, engineers, designers, hustlers, researchers, writers, and everything in-between, they work with founders on-the-ground across 40+ major universities.
That's why we are beyond excited to announce Contrary's new class of Venture Partners. We're looking forward to seeing them dive deep into the venture world, support founders, and build lifelong bonds with one another.
Without further ado, meet our newest VPs!
Northeast
Advait Maybhate - Waterloo
Hey, I'm Advait! I study Computer Science at the University of Waterloo where I'm currently in my third year. In the past, I've worked as a software engineering intern at Google, Social Capital, North and Christie Digital. I'm super interested in bioinformatics, FinTech and EdTech! When I'm not working, I love to travel and explore nature, read cool books and go cross-country running or skiing.
You can follow me on LinkedIn, Twitter, GitHub, Devpost and advaitm.com. Feel free to reach out at [email protected]!
Ally Zhu - Brown
Hey! I'm Ally Zhu, a junior at Brown University studying Computer Science and Visual Arts. I have experience in venture at Vectr Ventures, product development at Area28 (cloud-based game development tool), and strategy at Result Nordics (scaleup incubator based in Stockholm).
As an artist from a young age, I'm passionate about building intentionally. My latest creations include my first book, 'All I ever wanted is the World' and a newsletter community featuring stories about the Asian experience. Originally from Shanghai and Hong Kong, I am also an Epee fencer on the D1 Brown Fencing Team.
Let's chat! Linkedin, Portfolio, Instagram.
Anson Yu - Waterloo
Hi friends! I'm Anson, a beekeeper and freshman with a not-so-secret love for climate economics. Currently, I'm at Waterloo as a Loran Scholar studying Systems Design Engineering with Honors and working on software for MappedIn.
In the past, I've led a charity to raise $200k+ for children with disabilities, directed videos showcased at film festivals, and helped launch reflect, a productivity tool with a twist.
Now, I'm now editing a documentary for TV and empowering charities at Blueprint. I also love writing letters to friends, reading, and meeting new people! Reach out on Twitter, LinkedIn, [email protected], or by carrier pigeon.
Arthur Brenninkmeijer - Boston College
Hey, I'm Arthur! I'm a junior at Boston College majoring in Finance and Information Systems. I'm originally from Europe and decided to come to the US to pursue my interest and passion for startups. On campus, I help run our entrepreneurship center and love to share my entrepreneurial experiences with other students. Alongside my studies, I work in product at an insurtech startup and last semester was at a VC in New York. During my down time, I love aviation and outdoor activities. I've actually set myself the challenge of climbing the 7 summits...I still have 6 to go! I'd love to chat, hear about your story and tell you more about myself. Feel free to connect on LinkedIn or shoot me an email.
Cara Vo - Columbia
Hi! I'm Cara Vo, I study Econ and CS. Prior to Contrary, I made and sold fragrance diffusers for charity, built an incubator program for Vietnamese female-founded startups, and worked in different operating/investing roles. I'm passionate about creating equitable financial systems, building houses in safer, sustainable ways, and moving the needle for women in entrepreneurship.
When I'm free, I like reading product reviews, eating sushi with friends, doing NYC workout classes, and finding new things to cook. I love meeting new people so feel free to shoot me an email or reach me through Twitter and LinkedIn!
Catherine Yeo - Harvard
Hi everyone! I'm Catherine, an undergrad at Harvard University studying computer science and English. Prior to Contrary, I've organized 10 hackathons, including founding all-female hackathon PixelHacks and leading HackHarvard on campus. I'm excited about building tools related to community, accessibility, and efficiency.
I also love to write and have published over 120K words of fiction online (sci-fi, fantasy, & drama). Over the last year, I have written about AI fairness & ethics for my nonprofit Fair Bytes.
You can find me tweeting away about memes and Star Wars on Twitter. Feel free to reach out via email anytime!
Catherine Zhang - Cornell
Hi! I'm Catherine, a junior at Cornell University double majoring in Computer Science & Sociology, with a minor in Nutrition. In the past, I've been a product intern at startups like Journey Foods and Flutter. I'm super interested in sustainable food systems and how we can build socioeconomic institutions that are more humane and more just.
In my free time, I love crosswords, cooking with new kinds of produce, pilates, and reading anything by Joan Didion. You can reach me via email or on LinkedIn.
Emily Herrera - Northeastern
Hi! I'm Emily Herrera. I'm a CS + Journalism student at Northeastern, minoring in Humanics. I have a strong passion for supporting diverse innovators, so I built The Wiress: the women's student-startup network.
Currently, I'm a Marketing Innovation intern @ NBC and Growth @ Cursive.io. Previously, I've helped build Startup Girl Foundation, Women's Entrepreneurship Day at the UN, Community & Ambassador for Girls Who Code & Built By Girls, and Brand at The Boston Globe.
On campus, I help run the Women's Interdisciplinary Society of Entrepreneurship (WISE). In my free time, I enjoy disco music, vocal jazz, countless hours on Airtable, and weight-training.
Habeeb Salau - MIT
Hi, my name is Habeeb Salau. I'm interested in Human-Computer Interaction, education, and product design. At MIT, I study Computer Science and Neuroscience. In the past, I've had the opportunity to do some interesting computer vision work at Snapchat and Intel. I've also helped with growth at a couple of early-stage startups including UBMe and Umbulizer.
In my free time, I love playing soccer, meeting with other entrepreneurs, reading, and learning languages. You can learn more about me through Twitter, Linkedin, or Email.
Hugo Burbelo - Maryland
Hi there! My name is Hugo Burbelo, and I'm a VP at the University of Maryland studying philosophy and computer science. Before Contrary, I was the youngest exhibitor at CES in 2018 and a fellow with hackNY. I'm currently taking a gap year to drive innovation initiatives for Sunshine, a consumer AI startup, and help improve gender diversity in tech by leading Technica.
I'm currently working on a better event platform for virtual hackathons and a thesis about the ethics of autoregressive language models like GPT-3. In my free time, I enjoy reading poetry and baking.
Feel free to connect with my on LinkedIn, stalk my GitHub, or send me an email.
Ian Costello - UMD
Hey, I'm Ian Costello. I am a junior CS + Math double major and Venture Partner for Contrary @ UMD!
I spend a lot of time working on two research projects in high-performance computing -- a country-scale epidemiological simulation and a better resource scheduler for DOE supercomputers. During my summers, I have worked on improving company-wide security at Capital One and building an open-source knowledge graph at Google called Data Commons. I also love surfing, poker, chess, and playing tennis.
At UMD, I am working to build the entrepreneurial ecosystem through Startup Shell and am excited to bring forward UMD's brightest entrepreneurs to the Contrary Community. Reach out on LinkedIn or email!
Jacqueline Young - MIT
Hey there! I'm Jacqueline, a current first-year MBA at MIT Sloan. Prior to coming to business school, I worked at Facebook for several years where I launched multiple products across verticals, including Commerce, Charitable Giving, and Ads. Before Facebook, I was at enterprise B2B SaaS startup engaging with our GTM and sales strategy, and I started my career in consulting after graduating from UC Berkeley for undergrad. My experience in venture and investing spans Contrary, AVG, Draper Associates, Plug and Play, Streamlined Ventures, and more. In particular, I'm excited about early-stage tech investing, consumer applications, and AI/ML across verticals.
Get in touch via email if you want to chat!
Joyce Hsieh - Northeastern
Hi, I'm Joyce! I'm a third year @ Northeastern University studying CS, Finance, and Entrepreneurship. I began my journey in 2013 when I created my first company (a clothing brand) and uploaded my first YouTube video --- going on to process over 50K orders and hit 150K subscribers. At school, I'm a venture analyst and coach at IDEA, our student-led accelerator, where I help build teams and support founders from ideation through launch. Previously, I worked on Product @ Mapbox and taught a weekly design thinking course @ WISE.
I play at the intersection of consumer, tech, and society, with a focus also on fintech. I'm intrigued by design, film photography, yoga, armchair philosophy, good food, and even better conversations. In my free time, I bake ridiculous amounts of sourdough bread and ferment my own beer and kombucha.
Check out my site, say hi on Twitter / LinkedIn, or email me [email protected] 💌
Kaya Dorogi - Columbia
Hi! My name is Kaya and I am a first year at Columbia University. I'm in the School of Engineering studying CS, Entrepreneurship, and Classics. My previous experience is @ a startup called Battlecard - I joined since inception and was the first employee. I went through two pivots, many failures and successes with them (including YC my senior year of HS)!
When I am not discussing tech via zoom or solving problem sets in the library, you can find me on the slopes as I am an alpine ski racer! Fun fact: my first entrepreneurial experience was starting a lemonade and homemade cookie stand with my older sister to earn money for our ski equipment. We have come a long way and are now VP's together at Columbia's Contrary Pod!
Leah Oppenheimer - Columbia
Hi, I'm Leah and I'm a first-year MBA at Columbia Business School. I'm a Venture Capital Fellow, partnered with NEA, where I'm researching enterprise SaaS across logistics and finance, and an InSITE Fellow, where I've helped deeptech startups develop their marketing operations. I'm also an AVP for the VC Club and Columbia Entrepreneurs Organization.
Before coming to business school, I spent the summer at LDV Capital, where I researched visual technology across the agtech and foodtech sectors, and the summer at Comcast-NBCUniversal LIFT Labs helping to select the cohort that graduated in December 2020. Prior to that, I ran platform and marketing for UpRamp, the industry accelerator for video and broadband.
I have an MPhil in Educational Research from the University of Cambridge and a BA in International Relations and Spanish from the University of Connecticut. When I'm not working/studying/hunting for startups, I love technical driving on mountain roads, finding creative ice cream flavors, and caring for my ~40 houseplants.
Leyton Ho - Brown
Hi, I'm Leyton Ho! I study applied math and computer science at Brown University. I'm currently on a gap year building an end-to-end-encrypted collaboration platform. Previously, I've worked on creator economy tools at Stream, planetary rover software at NASA, and open source RISC-V frameworks at SiFive.
I'm especially interested in consumer privacy & content moderation policy, the future of journalism, and the biomechanics of injury prevention. In my free time, I enjoy playing speed chess, running, and rooting for Bay Area sports.
Feel free to reach out through LinkedIn or email!
Mike Kelly - Harvard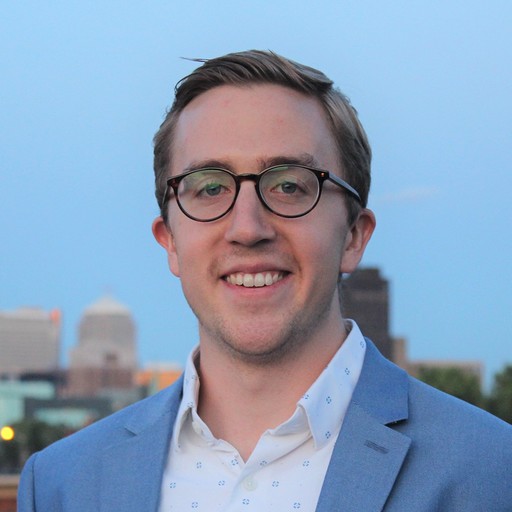 Hi, I'm Mike. I'm pursuing my MBA at Harvard Business School. Prior to HBS, I worked for five years in engineering, product strategy, and program management at Ford, where my work spanned both automotive and the future of mobility. In undergrad, I studied Mechanical Engineering at Notre Dame, where I also played trumpet in the marching band. Originally from Pittsburgh, PA, I'm passionate about how technology can help solve challenges in sustainability, urbanization, food insecurity, and other pressing issues.
You can reach out to me on LinkedIn or email if you'd like to connect!
Rajat Doshi - Yale
Hi, I'm Rajat Doshi. I'm a sophomore at Yale University, majoring in Computer Science & Economics. At heart, I am someone who loves developing products that improve lives.
Last summer, I interned at FightTheStroke, a nonprofit and Microsoft Garage project, in which I helped develop an app that uses ML to detect nighttime seizures in children with epilepsy. Right now, I am launching Sherrands, a platform to enable small businesses e-commerce in my college town. And this upcoming summer, I am going to intern at Microsoft as a SWE intern within the Cloud & AI organization.
Always looking to chat via [email protected] and LinkedIn.
Roger Cawdette - Harvard
Hello! I'm Roger, a VP at Harvard where I study Technological & Social Innovation. It's basically a mashup curriculum of CS, design, and tech ethics courses I put together to prepare for a life in startups. I'm one of the co-founders at Finary (YC W21) where we're building group chats for talking about investments. Of my favorite things, there's trading stocks, listening to movie soundtracks, and going to watch the Boston Symphony Orchestra (not right now of course).
Always happy to learn and meet new people, shoot me a message at [email protected].
Sahitya Senapathy - Penn
Hey, I'm Sahitya Senapathy! I'm an undergraduate at Penn Wharton in the Management and Technology Program, where I'm studying Computer Science and Finance. During high school, I interned with the Air Force as a graduate researcher in AI for wargames. In the past year, I've worked at a cryptocurrency trading startup as a machine learning engineer, and most recently, I worked at CoParse, a fintech startup, in a growth role.
Outside school and startups, I love to binge TV shows on Netflix, listen to new music, and meet new people. Feel free to reach out through email or Linkedin!
Shreya Srikanth - NYU
Hi guys, my name is Shreya and I'm a junior at New York University majoring in Business & Technology Management. I recently co-founded Jade, a startup focused on gamifying sustainability, and we're super excited to be semi-finalists in NYU's annual pitch competition! Prior to this, I interned at Nasdaq, where I developed my interest in ESG investing trends and how that's shaping the future of sustainability-focused companies. My hobbies include playing guitar, doing yoga, and performing with my acapella team. Finally, I'm so glad to be a part of Contrary! Feel free to reach me through LinkedIn or email.
Tara Sullivan - Wharton
Hey there - I'm Tara Sullivan. I'm a first year MBA student at Wharton focusing on healthcare and entrepreneurship.
I worked in life sciences consulting in Boston before being bitten by the startup bug and moving to NYC to work with a cancer-focused startup called Flatiron Health. I'm passionate about healthcare innovation from all angles, but especially excited about digital therapeutics, diagnostics, and geriatric care. Also love all things consumer, especially brands built by women for women.
In my free time, I love running, exploring new cities, and podcasts (all three at once is ideal). You can follow me on LinkedIn and Medium, and email me at [email protected]
Tudor Muntianu - Dartmouth
I'm Tudor, an undergrad at Dartmouth majoring in math and studying networks in brains. Academically I'm particularly interested in graphical models and their deep extensions; extracurricularly I'm amazed by the cloud and tools that enable devs to ship code fast. Professionally, I've got venture experience at a couple of funds as well as some software engineering and devops experience. My free time consists of climbing, skiing, chess, more math, and writing software with often dubious utility.
Vikram Mullick - Yale
Hi, I'm Vikram Mullick, and I am an undergraduate at Yale University studying Computer Science and Economics. Prior to joining Contrary Capital, I worked at Matician, an AI and Robotics startup, and Snackpass, a Yale-founded food pickup startup. I am passionate about consumer tech, fintech, and machine learning and above all love learning and building. I look forward to meeting with Yale founders this year.
I am originally from Houston, TX, and enjoy reading startup news, learning about history, following tennis, playing chess, rewatching Breaking Bad, and working on side projects in my free time. You can connect with me through email or LinkedIn.
---
West
Adam Saleh - Berkeley
Hey! I'm Adam Saleh and I'm currently studying Cognitive Science and Sustainable Design at UC Berkeley! I have over 8 years of experience with design and new media, and I'm the current president of Unmanned Air Vehicles @ Berkeley and former captain of the Cal track and field team! Outside of work I love diving into creative passion projects, creating concepts for sneaker designs, virtual fashion, product design, and architecture. Some of this creative energy has been focused into my position as a creative consultant at Spatial Activations!
Feel free to check out me and my work on insta: @almost_adam or my website adam-saleh.com
Alex Lin - Stanford
Hey! I'm Alex, a senior and master's student studying Management Science & Engineering @ Stanford. I previously built a venture-backed lending startup called Facio based in São Paulo, Brazil. More recently, I've had the chance to work at the IFC, Citi Ventures, and NEA (New Enterprise Associates). I spend most of my time in fintech and enterprise software. I'm a big fan of cooking and baking, traveling (a lot of road trips lately from Yosemite and Sequoia to Joshua Tree!), and more recently online poker.
Feel free to shoot me a note through LinkedIn or email -- always happy to chat!
Alex Tsai - Stanford
Hi! I'm Alex Tsai, a would-be senior at Stanford taking a gap year. I'm currently working at the venture-backed startup Mem Labs (mem.ai), leading fundraising at The Farmlink Project (farmlinkproject.org), and supporting college founders as a VP at Contrary. On campus, I'm a Mayfield Fellow, a member of the varsity lacrosse team, and a senior staff writer for The Stanford Daily. I'm passionate about mission-driven entrepreneurship, journaling, existentialism, all-lowercase writing, witty Instagram captions, good food, Spotify playlists, and anything NBA. Hit me up via email or LinkedIn.
Michelle Schwartzman - Stanford
Hi! I'm Michelle, a junior at Stanford majoring in Management Science and Engineering. I'm taking a gap year to work in product at harbor (disaster preparedness startup) and to lead Cardinal Ventures (a nonprofit accelerator). Previously, I worked in venture at GSV Ventures (education-focused fund) and in ops roles at Spotwalk (pet care startup) and EconGames (ed-tech startup).
I'm excited about the future of work and education, supporting underrepresented founders, innovative UI/UX, and tech that saves lives.
Outside of work, you'll find me drinking Philz, listening to podcasts, writing, Figma'ing, and skateboarding. Learn more about me on Linkedin, Twitter, my website, or via email.
Preston Hunter - BYU
I am a Junior at BYU studying Strategy (emphasis in product management) with a minor in Sociology. I have spent time at University Impact (a social venture fund), doing research with Econ professors, and I was an APM at a company called Canopy here in Utah. I am now building a startup in the consumer social space.
In my free time, I love following sports, reading, skiing, and anything outdoors. I am a big Jazz, Liverpool, and Red Sox fan. Email me here or connect with me on LinkedIn and shoot me a message!
Randy Perecman - CU Boulder
Hey, I am Randy Perecman. I am an undergraduate student at CU Boulder where I am studying Computer Science. In high school, I built a startup called Familyfirst with my surgeon co-founder that solves the provider-to-family communication gap in hospitals. Aside from working part-time on Familyfirst, I am currently taking a gap semester to do a Product & iOS internship with Opal, a digital well-being assistant for your iPhone.
In my free time, I enjoy exploring the beautiful nature in Boulder Colorado, by hiking, skiing, or rock-climbing. You can email me at [email protected] or follow me on Twitter.
Stanley Lee - UCSD
Hey everyone! I'm a 3rd year cognitive science major at UC San Diego specializing in design and interaction. I currently serve as the VP of Development at ACM UCSD and am a co-founder of a startup underneath The Basement Incubator.
In my free time, I love going to hackathons, learning motion design, and listening to podcasts like Freakonomics Radio and The Product Podcast. If you're ever around SD with some cool ideas, we can catch a cup of boba at a nearby Happy Lemon!
Feel free to reach out at [email protected], LinkedIn, Github, Website
Varun Shenoy - Stanford
Hey! I'm Varun, an undergraduate studying engineering at Stanford. Currently, I'm building infrastructure for digital health apps and designing hardware optimization methods. In the past, I built several apps and worked on projects at the Department of Veterans Affairs and Berkeley AI Research.
I spend most of my time building (and breaking) stuff. I'm currently reading up on longevity and finance. In my free time, I enjoy working out, photography, and picking up new skills (right now: attempts at latte art). Reach out to me at varunshenoy.com or email!
---
South
Andrew Tokar - Emory University
Hi! I'm Andrew, an undergrad at Emory University where I study Strategy, Creative Writing, and Film. In the past, I worked on Product & Growth at Here.fm, ran a project based learning community, built an arbitrage business from scratch, and conducted academic research on everything from horticulture to psychology.
In my free time, you can find me cooking, working out, writing short stories, meditating, and watching movies. I also love learning and talking about community building, education, and philosophy.
Feel free to reach out via Twitter! Always love meeting new people.
Luis Clague - Rice
Hey! I'm Luis Clague. I study computer science at Rice. Previously, I've held roles as an Intern at Slack under the Kleiner Fellowship, as well as venture fellow at Unshackled Ventures.
I enjoy playing and watching soccer and spend most of my time on Strava or skydiving. Other than that I enjoy coffee shop conversations, donuts, and eating way too much chipotle.
I'm ecstatic to join this awesome community and help grow Contrary at Rice -- helping student entrepreneurs build and scale their ideas! You can learn more about me or reach out on my Twitter, LinkedIn, and email.
Luke Qin - Duke
I'm a Junior at Duke studying computer science and math. I'm a member of Contrary Talent, as well as one of the newest members of our Duke Contrary pod!
Outside of academics, I'm a partner in the Duke Impact Investing Group, a Minecraft enthusiast, and an avid tennis player.
Manu Gorrepati - UT Austin
Hi! My name is Manu, and I'm currently a junior studying Computer Engineering and Quantitative Finance at the University of Texas at Austin. These past 3 years I've spent time investing in student-led startups through Genesis, building the Halcyon rocket with Texas Rocket Engineering Lab, and developing retail technology with Popspots.
I'm passionate about utilizing data science and software engineering to solve financial problems, build digital products, and launch rockets! Outside of school, I'm obsessed with super sport and electric cars, quality coffee, and traveling. I'd love to chat on Twitter, or shoot over an email to [email protected].
Nouf Al Soghyar - Georgia Tech
Hi! I am Nouf, a first-year computer science student at Georgia Tech and a student at the KAUST Gifted Student Program(KGSP). I am always in quest of atypical experiences! In fact, what began as an unconventional mindset drove me to adventures around the world beginning with me training at the Royal Military Academy, Sandhurst to presenting my invention to experts at Silicon Valley to advocating at the UN's Youth Assembly to working as a humanitarian translator at refugee camps to representing Saudi Arabia at UNESCO as one of the world's youngest youth representatives!
I express my thoughts @noufaalsog.
Rachel Ji - Duke
Kia ora, I'm Rachel. I'm a VP at Contrary and currently at Duke University studying computer science, innovation & entrepreneurship. I'm originally from New Zealand and have dabbled in the Kiwi startup scene during my high school years, before coming to the United States.
I took a gap year before college, and was fortunate to spend a few months living in San Francisco experiencing the tech bubble and a few months solo backing around Europe! I love travelling, film photography, and hearing people's stories. Feel free to get in touch through LinkedIn or email.
---
Midwest
Domingo Claro - Chicago Booth
Hi!, I'm Domingo Claro. I am a first year student at The University of Chicago Booth School of Business. Prior to Booth, I worked in venture capital in Madrid, Spain at Bonsai Partners and Bonsai Venture Capital, both as an analyst and portfolio manager. I've had experience working and investing in marketplaces, SaaS, e-commerce, as well as e-commerce services.
I'm originally from Chile, and outside of school and work I do a lot of photography, play golf, and ski. Please feel free to reach out, I'm always available via email or Linkedin!
Nisha Pant - UIUC
Hey! I'm Nisha, a sophomore at the University of Illinois at Urbana-Champaign where I study Computer Science. I'm primarily interested in startups and technology (specifically FinTech). Previously, I've worked at Vimeo on the iOS team. Currently working at Modern Treasury, a Series B payment operations startup, where I touch anything engineering related. You can learn more about the projects I've been involved with on LinkedIn.
Outside of tech, I love running + lifting, listening to hip hop and r&b music, exploring new cities + cultures and reading. Check out my Portfolio, Twitter, or Github with more info about me. Also feel free to reach out via email!
Samay Shamdasani - UMich
Hey, I'm Samay and I'm a sophomore studying computer science at the University of Michigan. Currently, I'm building Enlight, the network to learn to code by building projects. This summer, I'll be a software engineering intern at Ramp. On campus, I run the V1 Community and MProduct organizations.
In my spare time, I love running, filming/editing vlogs, and writing (mainly as a tool to document my life better!). Feel free to follow me on Twitter! DMs always open.
Vishnu Srinivasan - UIUC
Hey I'm Vishnu!! I'm from the Bay Area and I am a Junior at UIUC studying Computer Science. I'm pretty interested in edtech, legal tech and finance. I've worked at Sym, Athelas and JP Morgan before and am currently conducting research in the applications of Computer Architecture in spaces such as biotech, autonomous transportation and smart cities.
In my free time, I like to row, play cricket, and read books. A fun thing about me is that I really really like pie. You can reach out to me via my [email protected] or my Linkedin.